The DbFS system captures information from a full range of sources:
paper documents
computer files, and
polled email addresses.
Email polling is fully automated with rules set by email address polled for specialized handling and filing procedures by email address polled.
BarCodes are fully supported when found on:
Invoices
PO's
Check Stubs
Service Tickets

 

Claims Records
Patient Records
Meeting Summaries
This capability is provided by advanced bar code functionality from patent pending software of DbFS for enhanced barcode functionality and accuracy.
Documents with an appropriate bar code identifier can be sent directly from a scanner with appropriately programmed buttons for routing of the documents.
This is the standard procedure for importing checks with all attached invoices and related supporting documents from Xerox scanners.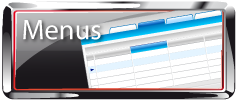 One of the standard methods of import to the document management system is through a series of menus accessible on Workstations running the AutoCapture client.
Menus are provided for AutoCapture of all types of sources. Menus are used where standard rules may not exist, barcodes are not available, or additional information needs to be supplied such as the selection of the appropriate Company/Branch, date, meeting/event/function, and/or relevant technician or specialist.
This facilitates filing of the documents in rational locations where they can be found by a manual search of the file structure as well as automated links from within the standard database application software used by the business / organization.
The software also polls an unlimited number of specialized email accounts. Documents, files, and photos can be sent to these email accounts and the DbFS software polls, downloads and processes the files.
Standard email accounts are for Invoices, PO's, Customers and Suppliers with the subject field of the email used to file the document to the applicable location and place a link in the applicable record of the database.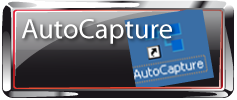 On applicable workstations where the AutoStore Client is installed there will be an icon for the AutoCapture client.
A right click on any file on this system will offer the option to Send To a List of Menu Types for the AutoCapture Client. As shown these presently include four basic types of file storage: Accounts Payable, Batch Storage, Document Storage, and Tech Reports.
Business Challenge:
A busy accounting department receives hundreds of invoices that need to be matched with receivers and then paid individually and in batches. Then the documents need to be filed by vendor and retained until moved to storage with other documents from prior years. Then on occasion information is needed from stored documents for dispute resolution, legal proof, tax or other reasons. At this point someone hopefully returns from the storage facility / warehouse with the appropriate document after a manual search.
DbFS Solution:
DbFS works with barcodes printed on the retained check stub of multipart checks. This stub is scanned with all applicable invoices and supporting documentation to a file automatically named by the applicable check number an placed in a folder for the respective vendor in the current year. In addition a link to access this document is typically placed in the vendor file of the applicable database software used by the business/organization.

The check with supporting information is filed directly from the scanner with a one-button filing procedure and there is no need for any secondary classification by menu of the scanned documents.

The check, applicable invoices, and support paperwork are automatically stored with full OCR processing, so it is possible to quickly find a particular invoice or the invoice on which an item was purchased. In addition, the document is stored in a Pdf/A unalterable format. We only store documents in a non-Pdf/A format in other situations where workgroup collaboration is involved and modifications are typical.